This summer marked the 2nd Annual Marathon Golf event held at MacDonald Park. The City of Wichita closes MacDonald Park so we (The First Tee & MV Purchasing & friends) can play all day to raise money to pay FREE GREEN FEE'S for kids 17 years & under at any of the 4 public golf courses in Wichita.
This event has spun into 2 forms of raising money:
Playing golf from sunup to sundown is one form. Each player gets sponsors that are willing to pay them for the number of holes played in one day. This event is comprised of individuals from The First Tee & their friends.
The 2nd format is a scramble which is sponsored by MV Purchasing / The Auggie Navarro Foundation. Teams contribute $1,000 – $2,000 in order to participate.
Between the 2 groups (The First Tee & MV Purchasing) raise approximately $20,000 each year & contribute to the City of Wichita for Kids under the age of 17 to play for FREE.
Junior golf rounds have increased in the City of Wichita due to this program.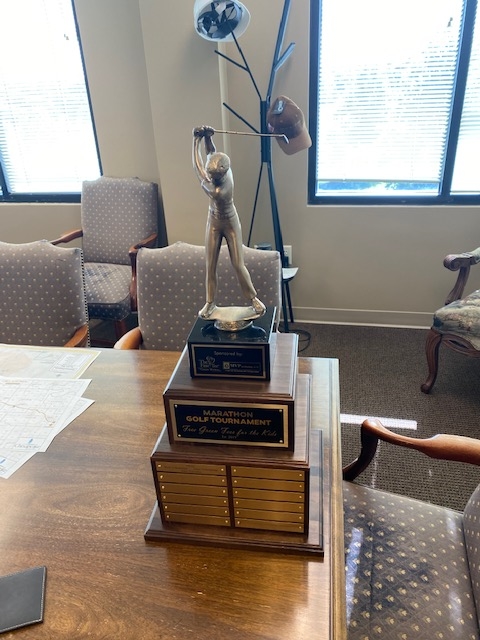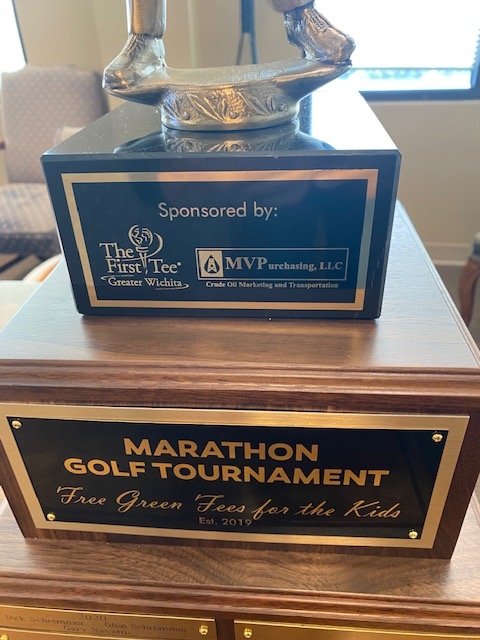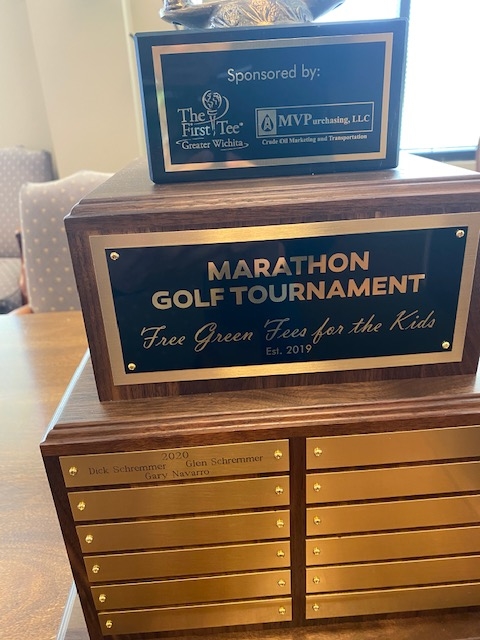 https://auggiegolfscholarships.com/wp-content/uploads/2020/10/FTGW_Golf_Marathon_2020.jpg
626
1200
Auggie Navarro News
https://auggiegolfscholarships.com/wp-content/uploads/2020/08/auggie_navarro_logo_horiz-300x74.png
Auggie Navarro News
2020-10-15 10:58:39
2020-10-15 12:48:07
MV Purchasing / The Auggie Navarro Foundation raises money at the 2nd Annual Marathon Golf event