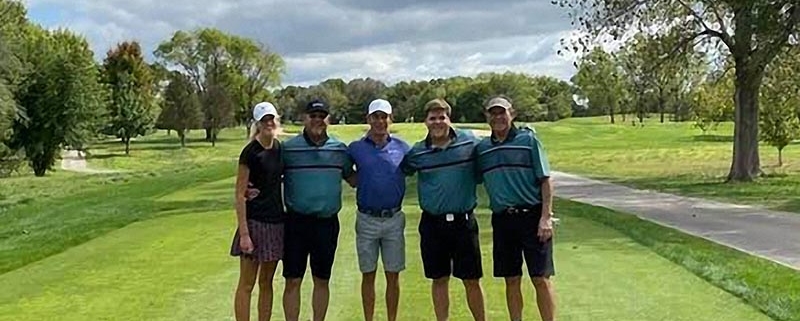 Team Auggie Navarro takes first place in the Aetna Marge Page Pro-Am
Thursday, our team which consisted of Kate Tillman, Chadd Brown, Gary & Rick Navarro, along with Korn Ferry PGA PRO Vince India shot -26 in a shamble format, taking 1st place at the Aetna Marge Page Pro-Am. I'd like to say we all contributed a bit but I must be honest, we used Kate's FANTASTIC TEE BALLS ALL DAY!! With that said, she left us with flip wedges to almost every par 4 and inside 150 yards to most par 5's at Crestview North.
A bit about Kate, she is the winner of both State of Kansas Women's & State of Kansas JR. She is also, the champion of many events in Oklahoma & Texas. Look out LPGA ladies!
Chadd Brown has also won JR events in Wichita & Augusta. He has the dedication that could some day allow him to play on the tour.
Keep your eyes peeled for these 2 up an coming juniors. Good luck to Vince India our PGA GOLF PRO in the Wichita Open.
https://auggiegolfscholarships.com/wp-content/uploads/2020/10/Team-Navarro.jpg
600
800
Auggie Navarro News
https://auggiegolfscholarships.com/wp-content/uploads/2020/08/auggie_navarro_logo_horiz-300x74.png
Auggie Navarro News
2020-10-02 14:58:58
2020-10-15 13:48:04
Team Auggie Navarro takes first place in the Aetna Marge Page Pro-Am